Increased use of real-time video privacy redaction in both public and private sectors
The use of CCTV has become commonplace and widespread in the workplace. Though Facit has highlighted CCTV detractors who view CCTV as intrusive in previous blogs, CCTV plays an important role in both upholding public safety and crime-stopping initiatives. To offset concerns about intrusion and the invasion of people's privacy, more CCTV operators are opting for real-time, 'live' redaction (blurring) of images.
Does CCTV reduce crime levels?
The statistics for the legitimate use of CCTV to maintain security and in the prevention and investigation of crime are compelling. Reports published by the College of Police suggest that CCTV is particularly effective in reducing certain types of crime. "The meta-analysis showed that drug-related crimes decreased by 20% and vehicle and property crime decreased by 14% in places that had CCTV compared to those that did not."
Historically, however, the issue for some commentators is that CCTV records images indiscriminately, which means that thousands of blameless citizens are captured on gigabytes of video footage every day.
Pitfalls when sharing CCTV video footage
CCTV evidently plays an important role in better policing and evidence gathering, as well as in promoting safety at work and on our roads and streets. However, strict guidelines and regulations must be followed when capturing video images and sharing footage.
Organisations in the UK will be familiar with GDPR, which dictates that none but the subject(s) of interest should appear when sharing video with third parties such as subject access requesters, insurance firms and lawyers. But every country, or even region, has its own stipulations about the use of CCTV and sharing video footage. In California, for example, the California Consumer Privacy Act (CCPA) covers many elements of people's rights to privacy.
The best way to stay compliant when sharing video is to remove personally identifiable information such as faces and number plates before footage leaves your organisation. Facit's video redaction software, Identity Cloak, is a fast, accurate and reliable option that incorporates artificial intelligence to give organisations automated, in-house control of their video data privacy processing.
However, there is the thorny issue of video storage which should always be considered. With consumers, the public and CCTV operators swamped in video data and privacy legislation that restricts access without adequate protection, there is a growing and pressing need for the ability to conceal sensitive information automatically, at the edge.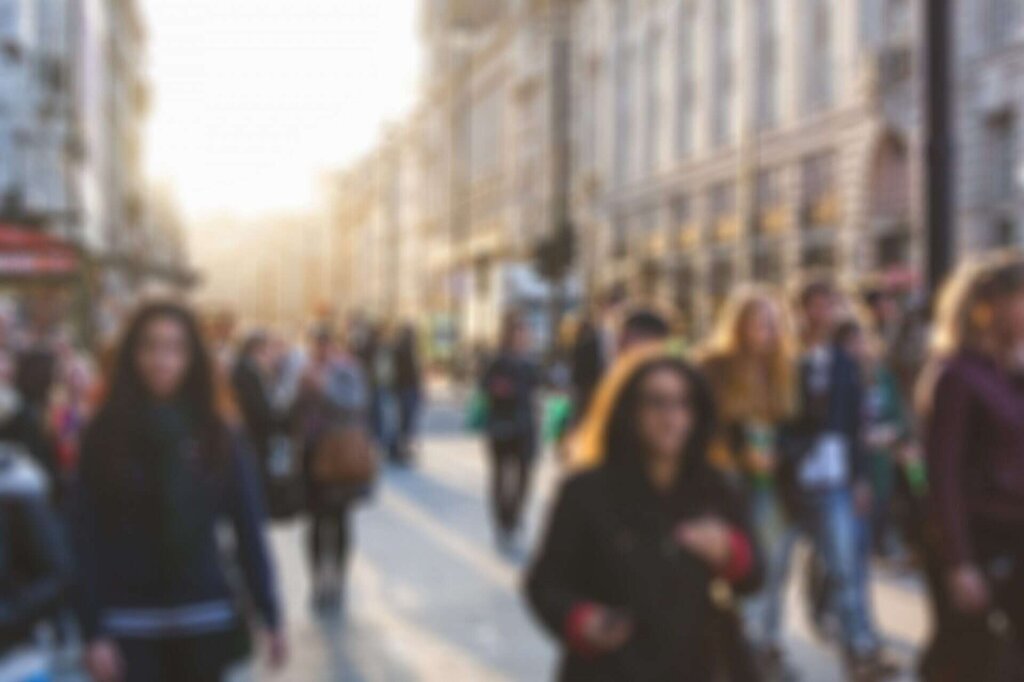 A growing need for 'live' video redaction
Facit Data Systems has experienced increasing customer demand for 'live' video redaction software. From local authority control rooms to body-worn cameras worn by emergency services, systems intended to capture CCTV footage for immediacy and agile response times – largely to protect the public – are causing headaches when it comes to sharing footage or when data owners receive data subject access requests (DSARs).
Real-time redaction software removes the risks and the high costs associated with the processing of video footage. There are many instances in which a CCTV operator needs to monitor a video stream for security or safety purposes, but should not be viewing confidential or private information. For example, 'live' streaming in clinical environments, or in traffic control rooms, or smart city monitoring. Surveillance in commercial environments also falls into a sensitive category. In all of these examples people's faces and other identifying data such as number plates should be blurred or removed.
A disconnect between regulations and video storage practicalities
Privacy laws determine that video data must not be stored for more than specified periods, unless redacted. GDPR specifies that un-redacted footage video should only be stored for 30 days. For the purposes of accident investigation, crime scene analysis, loss prevention, and other critical tasks, 30 days is not always long enough. With the advent of 'live' (real-time) redaction of personally identifiable information, CCTV operators are able to store video beyond the 30-day GDPR limit.
Multiple uses of video for analysis and the value of immediacy
Facit Data Systems focuses on helping customers to use video both to gain business insights and to share/process video compliantly. Facit's Analytics suite includes resource management tools and visitor/shopper trend analysis. In the cases of both business analysis and operational compliance, real-time video redaction enables operators to establish a much longer shelf-life for videos that can be interrogated after the mandated un-redacted video storage period.
Video footage has purpose and business value for much longer periods. Plus, as the footage is redacted in real-time, there is no need to delay releasing the footage. The ability to release video quickly and compliantly means that staff and other agencies can respond in the moment to events, be they accidents, crimes, developing emergencies, or nuisances.
Facit artificial intelligence arrives on the scene
Facit's video processing tools incorporate artificial intelligence to eliminate the costs and delays associated with manual and outsourced processing, the potential for human error, and the risk of accidental data privacy breaches.
Facit works with international retailers, critical infrastructure and transport hubs, the NHS, heritage sites, logistics firms and law enforcement agencies to make video processing fast, accurate and cost-effective, to benefit CCTV operators and the community at large. To learn more about Facit's video redaction software, get in touch with our team and find out how our technology can help your business's compliance standards thrive.