Technology and business agility key to company survival
Business leaders predict tough times ahead, so how is your operation placed? Sink, swim, survive or thrive through innovation?
CEOs have a gloomy economic outlook
In a commentary from The Times in January 2023, the results of PwC's 26th annual survey of Chief Executives are described as "pretty sobering" and as the "most pessimistic survey for 12 years."
However, on a constructive note, business leaders are candid about the changes needed to keep their businesses relevant, especially when it comes to technology.
Post-pandemic tech predictions
The COVID-19 pandemic has been described as a 'reality check' that accelerated the adoption of digitisation, necessitated virtual and hybrid working, and grew awareness of the business agility needed to cope with disruption.
Executives expect further shocks to affect the business landscape, but there is a resolve to anticipate and plan for change, rather than to have it creep up.
In the PwC survey, 40 per cent of UK business heads believe their company's technology lags behind their strategic needs, which, if addressed, could pave the way to longer-term productivity.
Better technology and data analytics enable greater precision in predicting things like how consumers will spend, and how customers will behave.
In turn, companies will be able to be much more agile, whether that's as a retailer using artificial intelligence, or a business trying to cut energy costs. Firms will be able put themselves in a better place to respond to the unknown, and mitigate the type of disruption that is most likely to derail a business.
What is business agility and how is it supported by tech?
It is worth considering how business agility dovetails with technology to benefit organisations. First of all, what is meant by agility? Here is the Agile Business Consortium's description.
"Business agility is a people-centred, organisation-wide capability that enables a business to deliver value to a world characterised by ever-increasing volatility, uncertainty, complexity, and ambiguity. It is achieved by inspiring and harnessing the collaborative, creative ways of working of the people of the organisation in meeting its core purpose."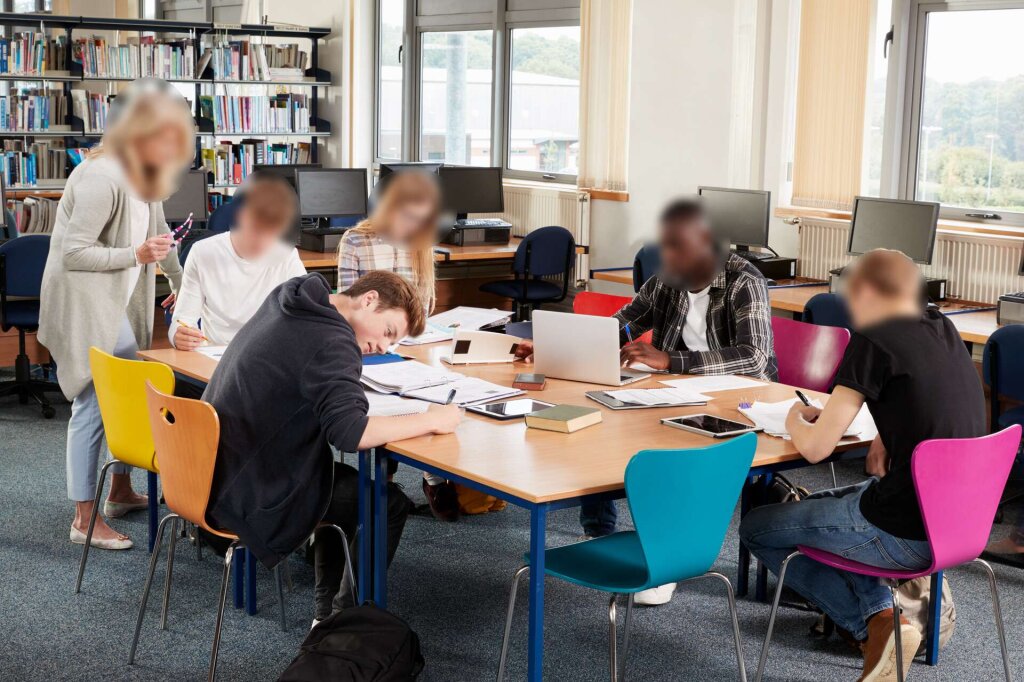 From the point of view of a technology company such as Facit, we subscribe to this concept of business agility. Our customer CCTV analytics software suite and our video compliance software, Identity Cloak, are designed with speed, efficiency and effectiveness in mind. Our goals are best-in-class intuitive interfaces, closer collaboration among system users, and maximum cost-control for the business.
The benefits of using Facit analytics and compliance products include enhanced abilities to anticipate events and to mitigate risks.
A brighter outlook for 2023 and beyond
There is no doubt that we are living in times of uncertainty and hardship, which of course affect some more than others. Yet, historically, we know that challenges in business stimulate innovation.
The ability to "achieve more with less" is a long-held goal of many organisations. The increasing implementation of technology to streamline and simplify business processes will advance this aim.
Technology enables businesses to use their resources wisely and avoid wasting talent when getting people to perform repetitive and manual tasks instead of automated processes.
The CEO survey confirms that business leaders view technology as a path out of potential trouble: 77 per cent of UK bosses plan to invest in technology.
Agile compliance with Identity Cloak video redaction
Two of the operative words in the ABC's definition of agility are 'volatility' and 'complexity'.
In the world of compliance, we have never seen such volatility: data subject access requests (DSARs) have skyrocketed as the result of increased awareness of privacy rights, pandemic redundancies, and cost-of-living concerns. Specifically, with regard to video DSARs, processing many hours of video in compliance with strict data privacy requirements and deadlines has become highly complex and therefore highly risky.
Much in line with the objectives of the CEOs surveyed, Facit advocates technology and automation that enable businesses to operate nimbly, cost-effectively and scalably.
By implementing Identity Cloak video redaction software, businesses are able to take full in-house control of their video data privacy processing at a known cost. System operators are able to maximise their valuable time using simple, automated redaction processes supported by artificial intelligence, very much in line with the smart productivity objectives of surveyed CEOs.
Try a demonstration of Identity Cloak. With single clicks you are able to highlight the subject(s) of interest and totally remove all references to third parties that could lead to a data privacy breach, a fine and loss of reputation. It will be simple to compare the costs and risks of your current video privacy processing with those of an automated system, to establish whether you are operating in an agile manner.