In 2018 Facit Data Systems highlighted some worrying statistics about aggression in NHS hospitals, and its implications for security staff and the use of CCTV. Today, incidents involving verbal and physical abuse, assault, and theft are reaching intolerable levels. In this article, we look at the levels of increase in violent events in NHS sectors and responses from the NHS and Trusts.
Violence rising despite People Plan
According to UNISON, 75,000 people in the NHS experience physical violence and aggression from patients and the public each year. The NHS released a People Plan for 2020/21 which covered a wide range of ways to protect and deliver a safe and inclusive working environment for NHS workers.
"Leaders across the NHS have a statutory duty of care to prevent and control violence in the workplace – in line with existing legislation – so that people never feel fearful or apprehensive about coming to work. NHS England and NHS Improvement have developed a joint agreement with government to ensure action in response to violence against staff." (People Plan 2020/21).
Despite the introduction of the People Plan, Trusts report increased incidences of violence. For example, North Tees and Hartlepool NHS Trust revealed statistics from April 2021 to January 2022 identifying 582 violent incidents on staff, which was 111 more than the corresponding period the year before, a rise of 24%.
The Leeds Teaching Hospitals is another NHS body that has monitored and published data on steady increases in violent events in recent years.
Abuse levels described as "dangerous"
In an open letter to staff and colleagues in 2022, 44 CEOs from NHS London Trusts and ICSs set out a strict no tolerance stance to say that "abusing our staff is never ok." It further stated that "the abuse is at a dangerous level with many of our once hailed heroes fearing for their safety."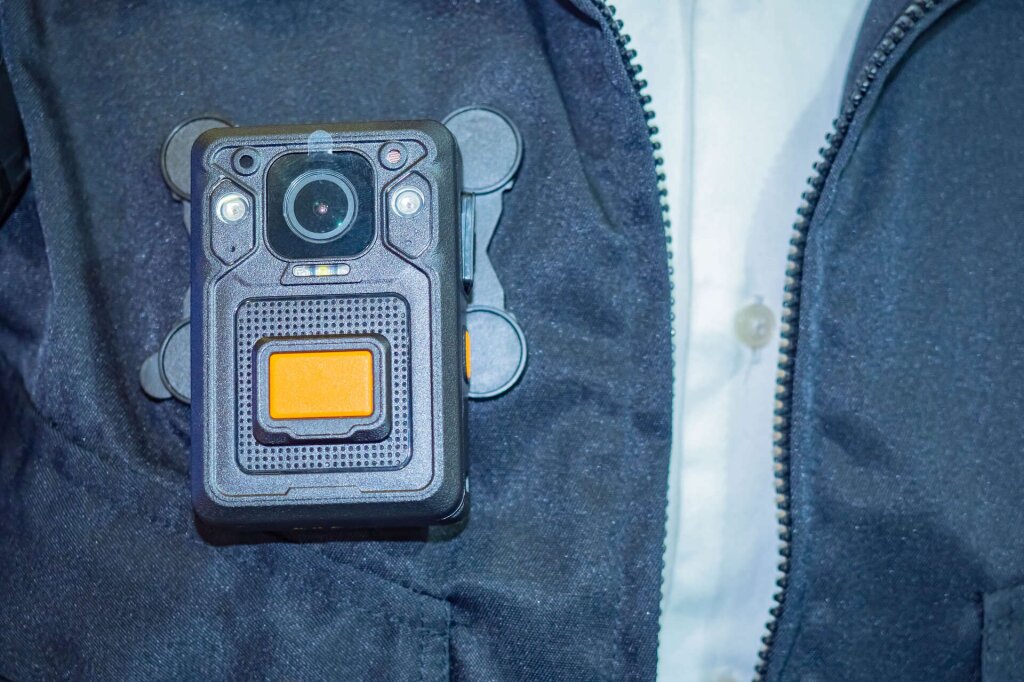 Stricter prevention standards introduced
The Violence Prevention and Reduction Standard was published in 2021. The Standard is another example that documents the high percentage of NHS staff experiencing violence (14%), and makes reference to sectors experiencing much higher levels, such as the ambulance sector (31%).
14.3% of NHS staff have experienced at least one incident of physical violence from patients, service users, relatives or other members of the public in the last 12 months. In the ambulance sector, our paramedics have experienced a much higher volume of abuse (31.4%).

The impact on staff is significant, with violent attacks contributing to 46.8% of staff feeling unwell as a result of work-related stress in the last 12 months, with 31.1% said thinking about leaving the organisation.
The NHS is a service sector that is frequently reported to be under-funded and under-resourced. These extreme workforce challenges that affect the wellbeing of staff and, by extension, the ability to attract and retain staff, are potentially threatening the core fabric of the NHS.
The data on increases in violence during the Covid-19 pandemic is in evidence, while the data is not yet complete on how the cost-of-living crisis is affecting behaviour.
Demand for compliance solutions corresponds with sector challenges

Facit is witnessing significantly increased demand for its compliance software within the NHS, and more urgent demand in specific healthcare sectors that are experiencing the steepest rises in violent incidents.
The Violence Protection and Reduction Standard cited a specific need to protect the ambulance sector. In other reports, the steepest rises in violent behaviour have been recorded in Acute Specialist Trusts and, most notably, in Mental Health/Learning Disability Trusts.
In the case of Mental Health/Learning Disability Trusts, it is likely that the cost-of-living crisis is a contributing factor. The incidents of violence and verbal assault are often extreme, and therefore prompt complaints, and internal and third-party investigations. Hence the need to review video evidence of events, and the urgent need to do so in a compliant manner that protects the privacy rights of all but the subject(s) of interest.
Body cameras introduced to reduce attacks on staff
Ambulance staff and some nurses are being provided with body cams to improve their safety.
In 2021, the NHS in England rolled out body cameras to crews in the 10 ambulance trusts across the country. Medics wear the cameras and are able to press a button to start recording if patients or the public become aggressive or abusive, with filming made available to police when required.
Prerana Isaar, Chief People Officer for the NHS, said: "As well as reducing the number of incidents towards our staff, these cameras are a vital step towards ensuring our people feel safe too."
Some Trusts are issuing bodycams to nurses. Regrettably, initiatives are too often prompted by terrible events, such as the case at Oxford University Hospitals NHS Foundation Trust reported in RCN Magazine. Sam Foster, OUH's Chief Nursing Officer received an email from a staff member who'd been sexually assaulted in a patient's home, and discovered there was urgent work to be done to support staff.
One outcome, following trials, was body cams being issued to front line staff. Sam Foster concluded: "Police wear them, paramedics wear them, security staff wear them… so I think it was a natural instinct, especially for our frontline staff who work regularly with these other first responders. It's also really important to show we're listening to our staff and actioning the things they tell us would help them feel safer."
Violence, CCTV, bodycams and data compliance
The growing risks of abusive or criminal activities have prompted an increased use of CCTV and body cams.
The purpose of video is to anticipate events, manage events taking place, and investigate events that have happened. In the case of the NHS, it must be able to process video quickly and cost-effectively in order to protect staff, and to avoid additional burdens being placed on its stretched budgets and resources.
The forward-thinking Security Directors and Data Compliance Officers that we work with in the NHS adopt a strategic approach to technology, budgeting and outcomes. No organisation is in a position to take a wait-and-see approach to staff safety, as violent incidents are taking place at an alarming rate.
Identity Cloak is an in-house video redaction data privacy tool that enables users to review, process and share video footage and audio tracks quickly and compliantly. There is no cost per redaction, and a video can be uploaded, redacted and exported in less than 10 minutes. Contact us today to find out more.